FRP Pressurized Pond Filter Super Marine

High quality Pressurized Pond Filter for breeding Koi

New release of Pressurized Pond Filter, (NEW) Super Marine,
This is a new model that was newly developed on the basis of the cultivated filtration technology until now.
Filtration material has adopted a porous ceramic spherical.
New Super Marine that was full model change filtration capacity and quality was better than conventional.
Strengthening of filtration machine body (FRP), various places to adopt a new mechanism, stirring device for filter media cleaning has lost the modified corrosion in all stainless steel, and can now be easily maintenance is also provided replacement manhole of the filter medium was.
The new Super Marine, research and performance of long, was completed a bioreactor of the innovative system of biofilm expression that has been developed by a stack of technology (biomass) filtration method.
It is recommended to have the confidence in the future of water building.



High reliability for maintaining high quality the Koi

Tour of 80,000gallon Koipond in the headquarters you can see anyone at any time.

The depth of the pond is located 3m20cm, but there is much transparency clearly visible even at the grain fell to the bottom.
This is because you are going to perfect the water building for rearing the koi.
And water building it is to make the water for creatures live healthy.
As a result, the water becomes clear, you will be able to maintain the transparency that can appreciate the koi.
If you saw this pond is to align the Minaguchi says "It's a pond water just like grade water".
You also can be such a pond water in anyone of the pond.

Please feel free to contact us the introduction of Super Marine who you think.
Please check the transparency of the depth 3m20cm Come with your own eyes.

Because there is confidence in the water building
We also have general sale house production luxury koi that have been grown by high-level water building use of filtration machine company.
Company with excellent water building, pond building, Nishikigoi breeding technology does not see even looking for anywhere in the world.
Our company is a single.
The result is obvious if you look at Teri gloss of our sales Nishikigoi.
You can understand the top level of the water building.


Headquarters 80,000gallon Koipond




日鱗2011年10月号に弊社が紹介されました。
『汗をかいて泥んこになって、行動で語る多忙の人』

Wide range of application
Filtration and purification of appreciation koi pond.

Filtration and purification of appreciation pond of koi
Transparency about needle one that sank to the bottom of the pond from the purpose of viewing can be confirmed is requested,
The water of natural Chisho I realized the water building that satisfy Nishikigoi breeding that require strict conditions about not compare.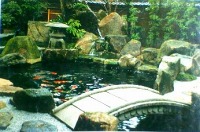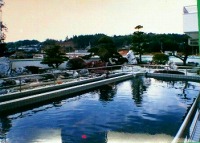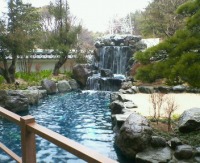 Filtration and purification of garden ponds and fountains
In such shops, hotels, garden-roof, will provide water building suitable to retreat to see such object-basin water artificial waterfall, wall fountain, waterways, babbling and water.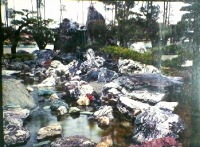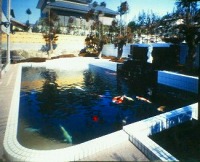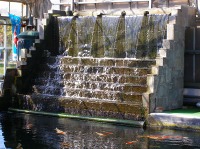 Filtration and purification of Aquarium, fishing pond, fisheries facility
Nishikigoi sales pond and a high-class Koi specialty stores and inland (freshwater) of closed circuit farms nationwide has been active in aquaculture ponds, stocked pond, Aquarium, fishing pond, etc..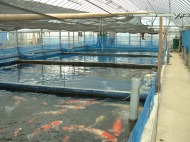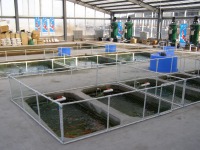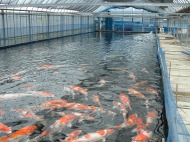 filtration and purification of the store aquarium furniture experiments and research aquarium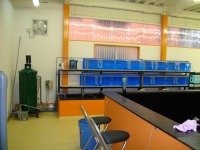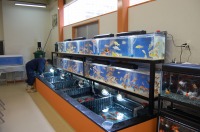 Intensive filtration of goldfish, tropical fish aquarium for sale exhibition

Filtration and purification of pond-biotope of firefly
Creatures it is possible to reproduce in a limited space the purifying effect that create a comfortable living environment is.

Delivery destination: Aikoi-ka garden, parks, schools, hotels, B & shrine site, golf course, and government and company, factories, training facilities and a fishing pond, etc.

Overseas construction destination of filtration and purification of (outside Japan)
And to meet a number of water-building needs also to overseas other than Japan, will contribute to the filtration and purification of the world.



High reputation in the koi industry
The Nishikigoi that require very strict water-building will be a need for a technique that has outstanding filtration and purification expertise.
Super Marine has been developed this problem in order to reach the top of cleared,, and Nishikigoi industry, we have created a large number of inscriptions carp.
Potential in all areas will have been expected.

第25回全日本総合錦鯉品評会
国魚賞
2歳で入手
弊社野池で4年間飼育後
本社300t池で仕上げ
第25回全日本総合錦鯉品評会 国魚賞を獲得、
続いて29回全日鱗全国大会で壮魚総合優勝を受賞、
30回全日鱗全国大会で全体総合優勝 日本一に輝く。
関連会社


高級錦鯉専門店